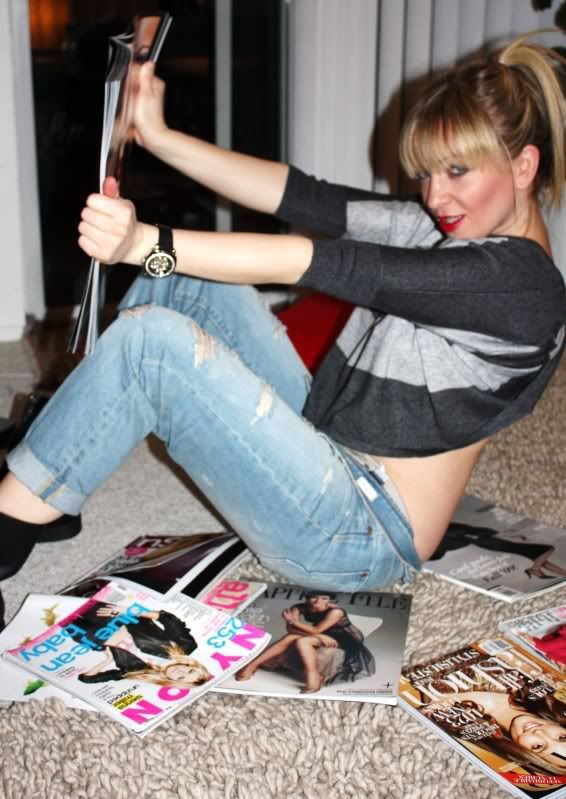 This was probably one of the best "nights in" I've had in a long time! Carlis and I decided it would be fun to get creative and give my BF a fun gift for the holidays this year...and this is what we ended up with (among some other shots that would probably be a little much for the blog) ;)

After two bottles of red, we were having the time of our lives...



Wearing :
Madewell boyfriend jeans
Forever21 cropped sweater
Steve Madden Boots
AK watch
Always Spicy...
Katya