Bonjour! my lovelies ;) I just got back from a week European vacation and let me just tell you...it was AMAZING! I was mostly visiting family in Holland but I did get a chance to get away and spend three days in Paris with my fashion icon #1...my mom :) We had the most amazing daughter/mother bonding time while exploring the city. Of course, aside from doing the "touristy thing", I also had to snap a few shots for the blog, so I had to teach my non-technologically savy mother how to use the Canon lol.
There is so much to say about this incredible city but in short these are some of the things that I enjoyed the most: The streets - there is nothing more romantic than the streets of "old Paris"; endless capuchinos in cafes where all the chairs face forward because let's face it, in Paris, the best activity is people watching; all the incredible fashion (I included some street fashion on the collage - and I even got to randomly meet one of my favorite bloggers Betty from Le Blog de Betty while walking on the famous Avenue des Champs-Élysées (she's so sweet and gorgeous); the baked goods...OMG can we say delicious??? you can smell fresh baked bread from miles away; the museums, historic places and culture; and finally - the feel of being in the most romantic place in the world..everything about Paris is enchanting (ok maybe not everything..but you know where I'm getting at hehe)!
Anyway, I can go on and on about all the incredible things the city of love has to offer, but to be honest, it's one of those things in life that you must experience for your self - and I hope all of you do at some point if you haven't already. I tried my best to capture some of it for you so we could re-live this experience together through the photos ;) Enjoy!!!
Katya-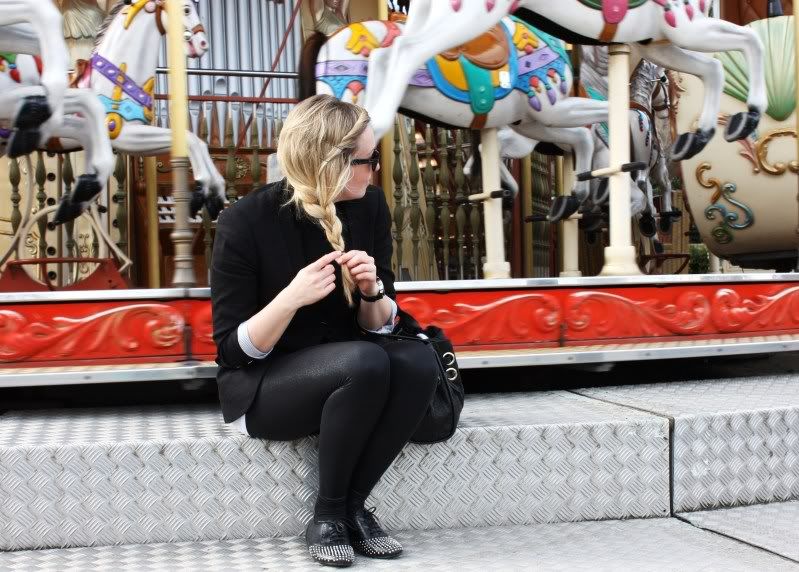 Wearing: Bebe blazer, f21 turtleneck and belt, AA tights, Sacha shoes, Ray Ban shades and Jimmy Choo bag (I had to fit in with the dark theme and needed something super comfortable to walk all day) I love the comfort of the tights paired up with my fav new flats. Plus the weather was great, so that helped too!!!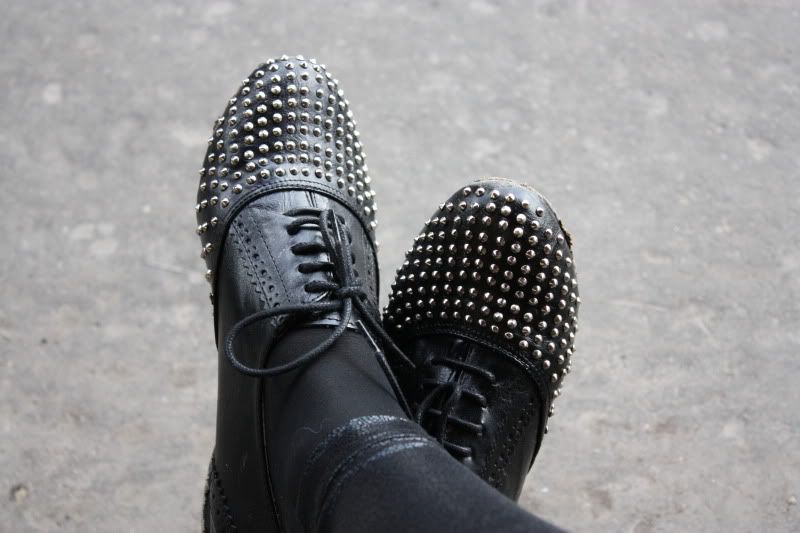 Just got these Sacha flats in Amsterdam and totally obsessing over them....love love love the detail on the front! ;)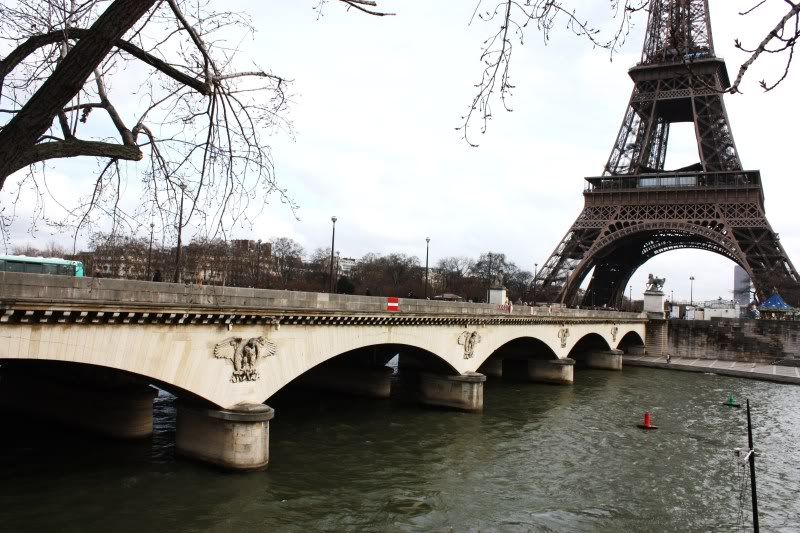 As cliché as it seems, I had to include my favorite photo of the Eiffel Tower I took (but no, to me it's not the most romantic place in the city, let's leave that to the tourists...see below for what I think is the most romantic spot in Paris)
Ok here it is...this bridge on the Seine to me is the MOST romantic place I've discovered in Paris - I don't know what the Parisians call it, but I called it the Bridge of Locked Away Love. It's absolutely gorgeous, but besides that, there are locks on each side of the bridge representing the love of hundreds of couples who at one point stood there together and locked away their love. It's a sight to see and ohhh so romantic! If you ever want to visit I believe it's Pont des Artes and the Solferino Passerelle.

I hope Danny and Krista are still together and in LOVE :)
Write me and tell me what you're most favorite thing about Paris is - and you don't have to visit Paris to love it...we all know that :)
xoxo
Katya