It's still cold and miserable today...the whole world seems to be on hold..nothing but wind, snow, and blizzard-like conditions out there...purrrr. When will this end??? Serioulsy considering re-locating down south or out west ;) Anyway, since there is absolutely no way to do an outfit post today, figured to share with all of you some of my favorite accessories...these are some of the things I can not live without and in my book "they will NEVER go out of style"!
We strongly believe that the perfect accessory(ies) can either make or break an outfit...don't underestimate the power of the "details", the last thing you need is an accessory overkill ;)
Ok going to have some hot chocolate...or maybe a glass of wine. Anything to warm up my soul will do at this pont...
xoxo
Katya
Featuring: AK watch, an evil eye bracelet that I got from a little boutique in LA last March (the eye is made of a beer bottle cap..how cool!), turquoise ring from a small vintage shop in Middleburg, VA, flower and owl ring from Forever21, rosary bracelets made in Bolivia (these are extremely special to us because they are made by hand especially for us...we will have them for sale in the near future...they come in a huge variety of colors), Banana Republic cashmere wrap scarf (Xmas gift from they boy), H&M hat (also Xmas gift from by BF), vintage gray bag, Intermix gold necklace, and my new Free People elephant layered necklace (below)..isn't it adorable? (due to an extreme case of Cabin Fever, I ordered it today along with some amazing lace-up boots...can't wait to get the mail!)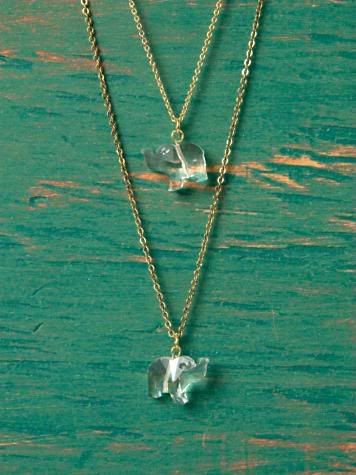 Here are a few of the hottest editorial photos featuring accessories.........how sexy are they? It's amazing how a certain look can be 100x more powerful with the right ring, necklace or bracelet! We are drooling over these...hope you do too ;)
C&K