Art, food, friends! That pretty much sums up our Saturday afternoon! We had a cool, but very sunny spring day here in DC, so instead of doing the "same old same old"...we decided to play tourists in our own city (of course, minus the sneaks &T's) ;) The first stop on our agenda - the Hirshhorn Museum. The sculpture garden is like Alice in Wonderland met the Haunted House - definitely makes for an interesting photo opportunity. Up next - a stroll on the Mall. It was so fun to try and blend in with the tourists...the camera helped, the outfits...ehh not so much :) haha! The final stop - a much needed lunch at Busboys and Poets. It was the perfect ending to a perfect Saturday afternoon. There was no poetry reciting that early in the day, but the delish mussels (yes we're a little obsessed) more than made up for it. Hope all of you lovelies also had a chance to do something amazing this weekend!
A special "thank you" to our BFF Gracie for playing photographer once again! :)
C&K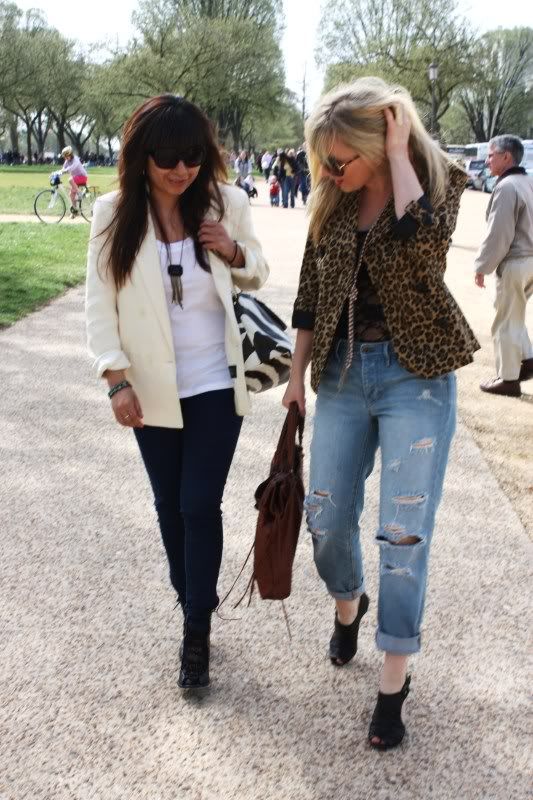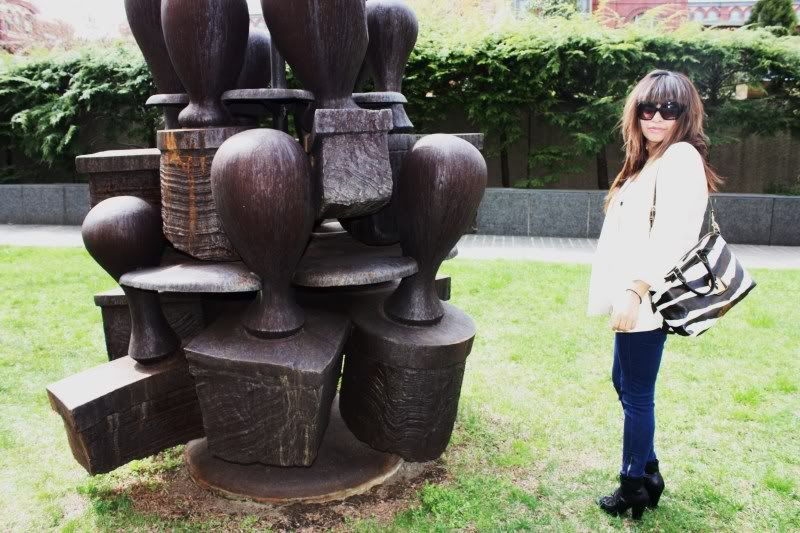 Wearing: Vintage cream blazer; Forever21 t-shirt, jeans, shades and shoes & Dooney & Bourke zebra print bag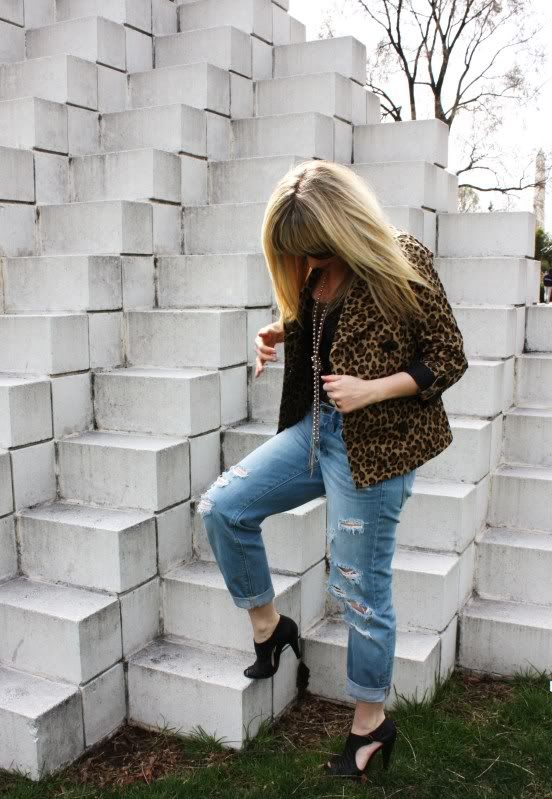 Wearing: H&M jacket; Forever21 lace leotard, shades, and necklace; Madewell boyfriends jeans & Steve Madden shoes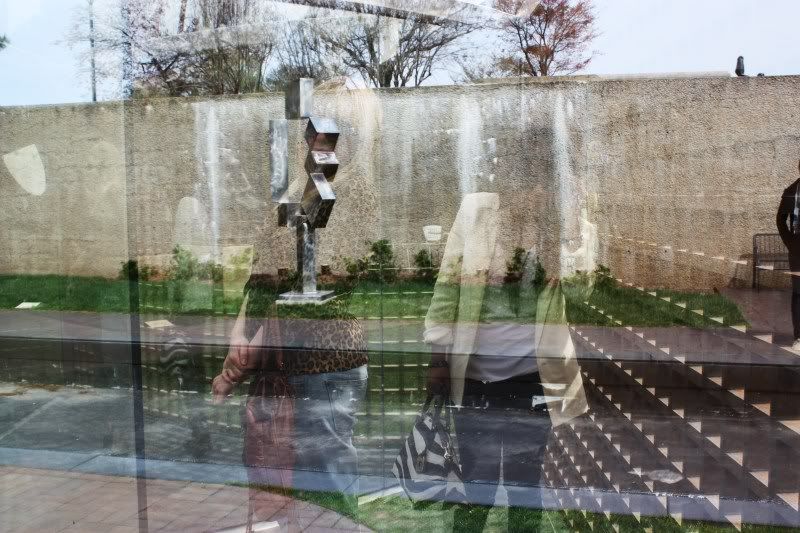 This is our "ghost" picture part II ;) Ok maybe it's just a two way mirror, but it's fun isn't it?
One of the many incredible sculptures at the Hirshhorn Museum
Or if you're in the mood for something a little more "real" - our Cherry Blossoms are in full bloom :)