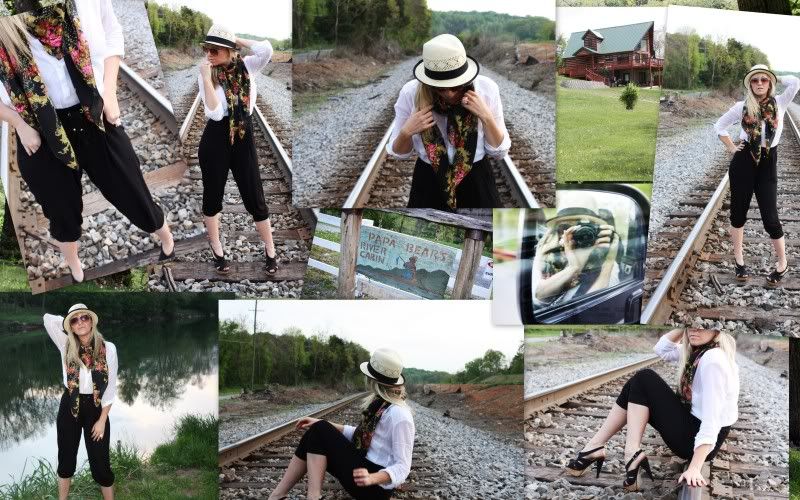 As you lovelies already know (from Carlis' sweet post for my B-day), this past weekend was my weekend to celebrate one more year of getting older and wiser :) It would take me at least three hours and a lot of space to write all the wonderful things my BFF's and BF did for me this weekend, but I must say this - it was one of the best B-day weekends I've ever had because they made sure it was everything I could ever wish for and more!!! Some highlights were - our adorable river cabin called "Papa Bear" (yea don't ask haha) in the Shenandoah mountains, a 90's theme party, fun games, amazing food, and the best company a girl can ever ask for. And in case you're curious, I had to dress up as my favorite Rock star "Axl Rose" because Guns n' Roses is one of my favorite rock bands of all times! I would share some of the crazy photos here, but sometimes you just gotta keep some "special moments" to yourself lol. So instead, below are some photos from my drive to the cabin with the BF. I didn't realize how good his photo skills were....who knew!?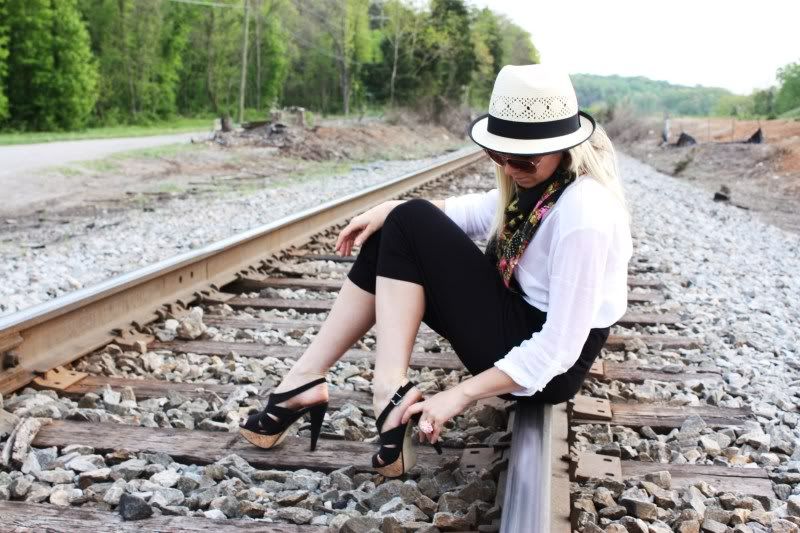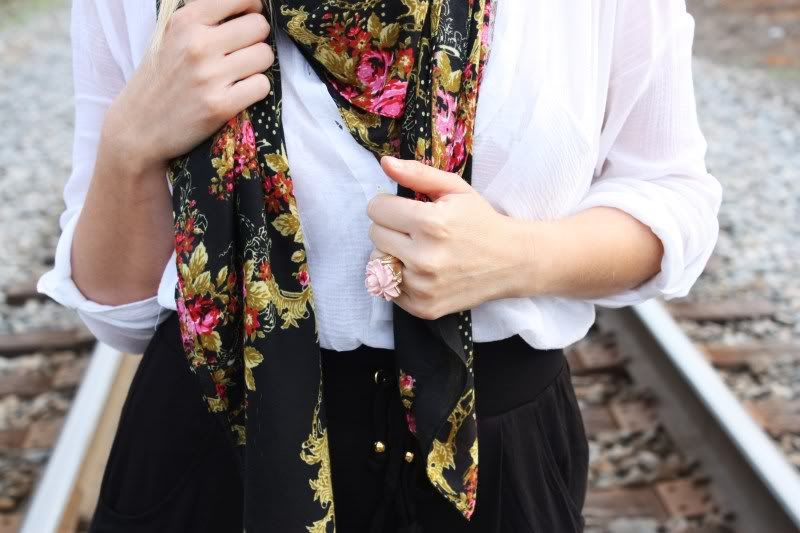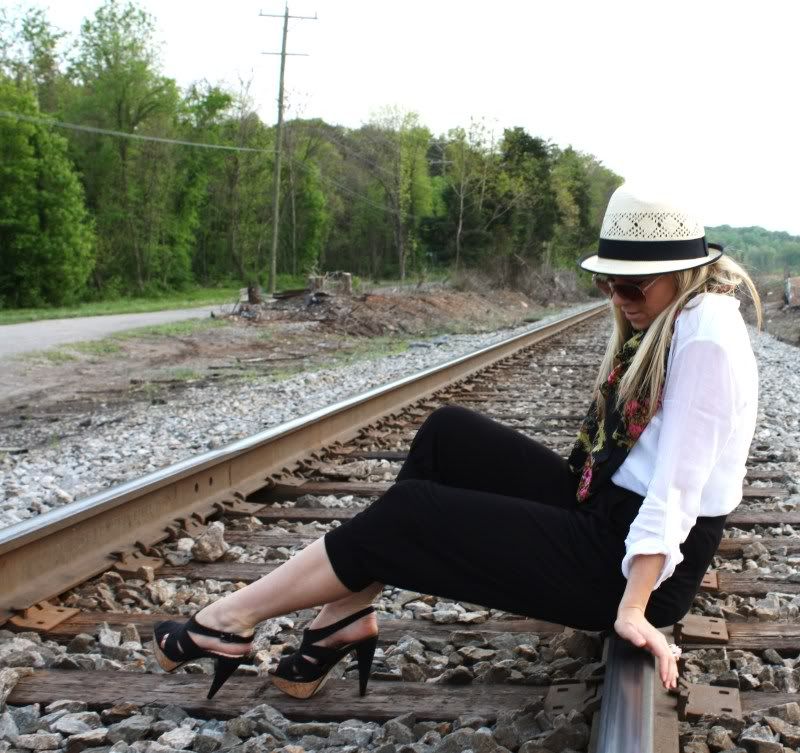 Wearing: H&M hat, pants and scarf, Zara blouse, Mango heels and sunnies, F21 rose ring
I particularly love this scarf because it reminds me of my grandmother's scarf she wore many years ago - yes, you can call her my Babushka :)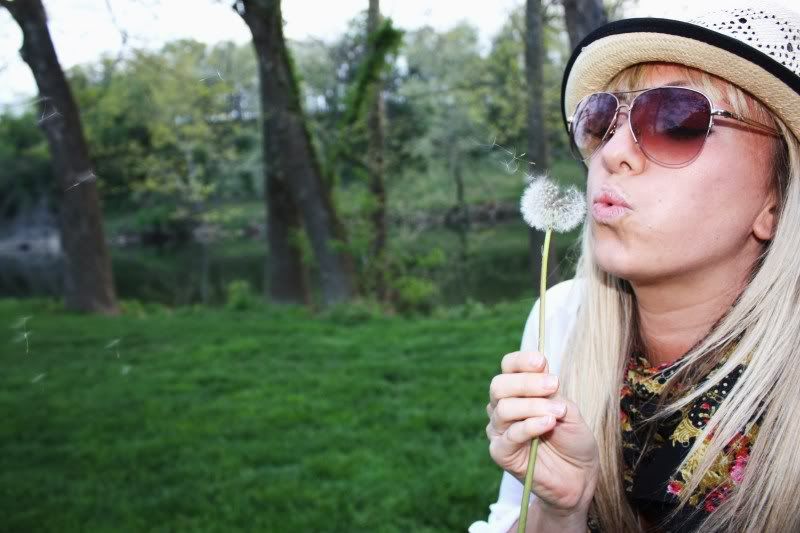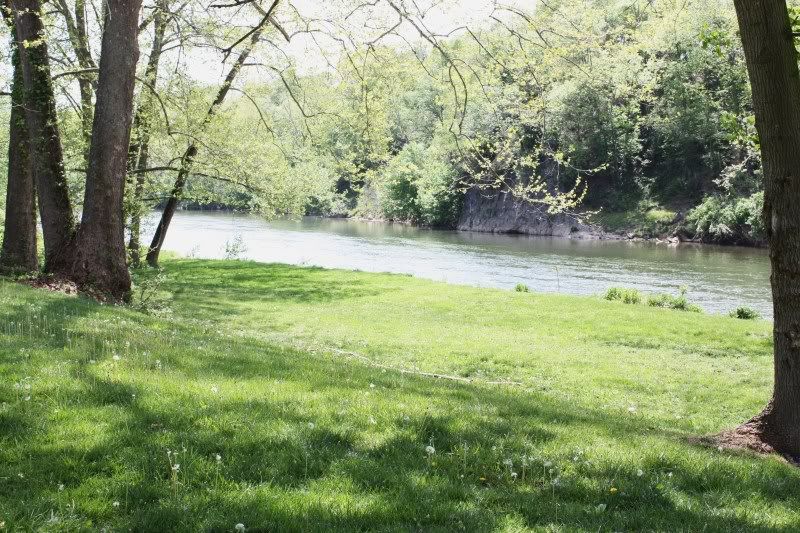 This was the view we got to wake up to every morning. Absolutely breathtaking!!!