I was more than excited to find out that one of Carlis' friends/co-workers from the magazine was getting married at the beach this past weekend and that I was going to be her +1! After a 6hr (but very fun & eventful) road trip, we finally made it to the reception where we were delighted to find awesome food and a specialty spiked sweet tea drink :) We were honored to be a part of such an amazing celebration and are wishing the happy couple a great time on their honeymoon in Argentina (yea, def a little jealous here)! The next day we took full advantage of the beach and were able to relax sea-side and catch some much needed rays & waves. We have no idea what got into us and how we decided to build sand castles, but it was probably the best part of the afternoon. Childhood nostalgia takes you to a place where life was simple and worry-free, and that's exactly how we felt while building our strawberry & grape sand castles ;) Happy first day of summer lovelies!!!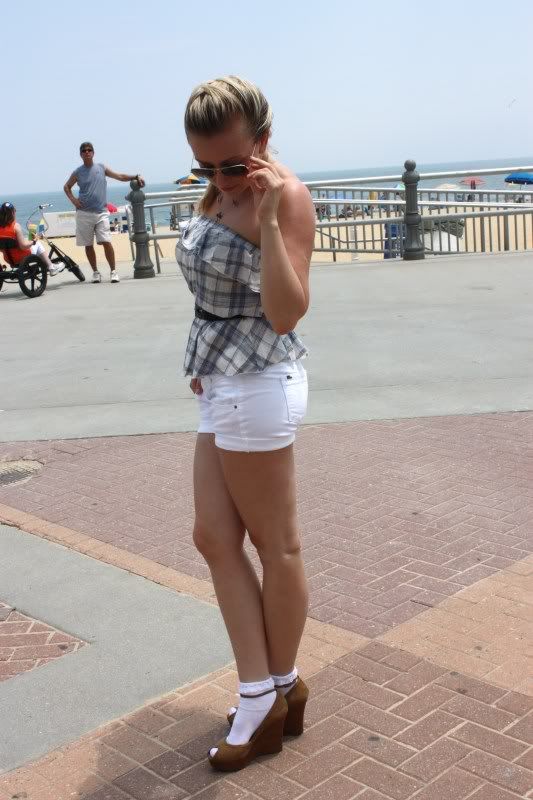 ( Katya is wearing : Forever21top, Zara shorts, aldo socks, bebe wedges and rayban sunnies)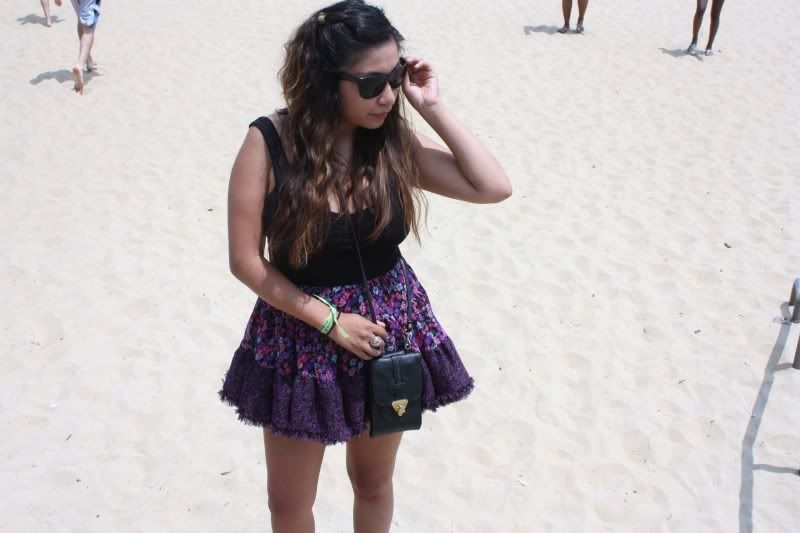 ( Carlis is wearing: Forever21 top, skirt, sunnies, nine west wedges, vintage purse)
HAPPY MONDAY!!