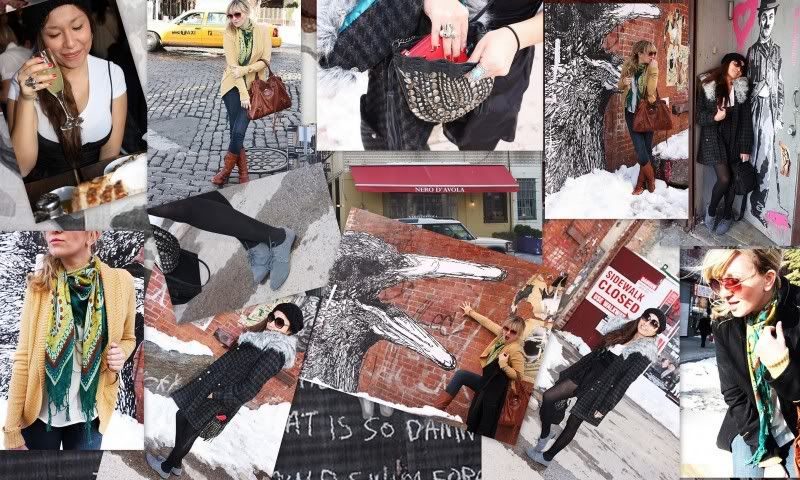 Sunday - Day 2 in NYC was definitely recovery day. We wore the most comfortable flat shoes we own and bundled up in hats and scarfs as we made our way to our favorite little Sunday brunch place in the meat packing district "Nero" We sipped on mimosas (which come included for three hours at a fixed price), jammed to some awesome beats, took in all the energy of New Yorkers who

LOVE

their brunch, and re-lived

the wonderful memories of the previous night. To say the least...this was another memorable trip into the city!!!
Til next time NY...
C&K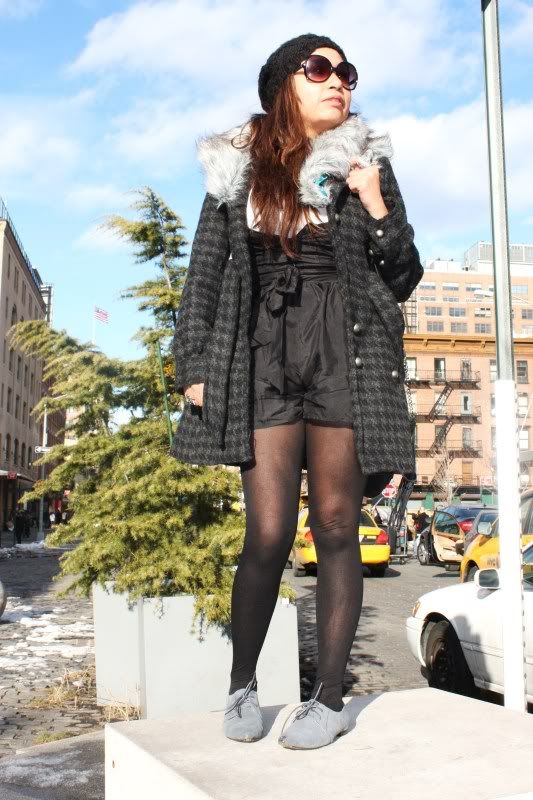 Wearing: Forever21 faux fur gray collar jacket, black silk romper, black studded purse, Silver cocktail rings, urban outfitters gray flats
Wearing: Silence + Noise cardigan, Mango blouse and shades, Urban Outfitters scarf, Hydraulic jeans, Zigi boots and Balenciaga Bag
On a side note: Right by the Gansevoort hotel (one of our favorite places to stay btw) we have been following street art that has evolved from two Madonna faces, to Madonna's neck splashed with pink paint, to Madonna and Angelina, to what is now a bird and some other "interesting" things. Absolutely Amazing!