Aside from meeting all the amazing people of Chictopia. 10...the best part of the NYC weekend gettaway was our time together (I know...super cheesy) but so true! After a long day, we were starving and ready to enjoy a sexy meal...but in the rush of it all, we failed to remember that it was V-day and getting a reservation at a hot spot in NYC during V-day weekend is nearly impossible.......but with the "food Gods" on our side, we were lucky enough to land a reservation at "what we now know as one of the best sushi joints in NYC...BONDST!". OMG, we can not say enough how amazing this place is. Everything from Liche martinis to the melt-in-your mouth fish, to the nearly perfect spicy, crunchy tuna...it was all Ohhhh soooo yummy! Yes, aside from fashion, food is the next passion on our list hehe. We are "foodies" for sure (hence all the food pix incorpoarated into our collages) lol. So needless to say, it ended up being an amazing night out...we even got to see our good friend Kate!
Sexy stockings + fun studded belts + amazing food + delicious martinis + late night fun in the city = a perfect night out! Hope all of you had a very sweet and delicious V-day weekend as well!
Love & Kisses
C&K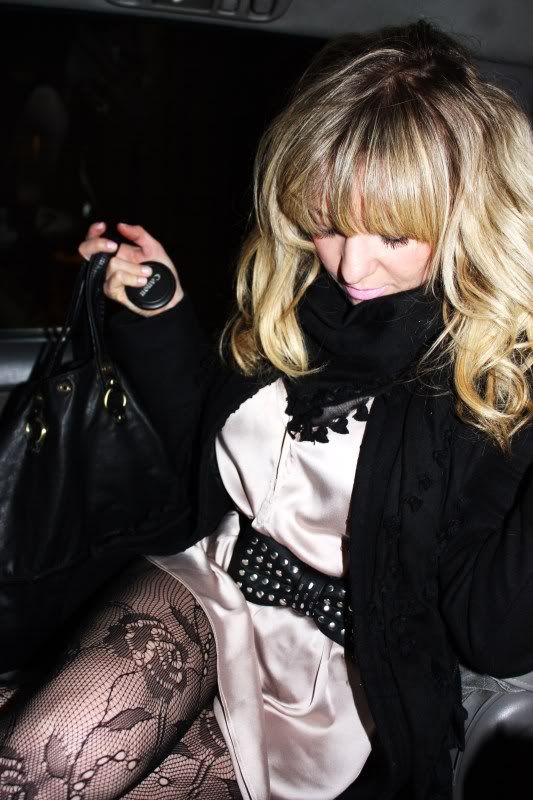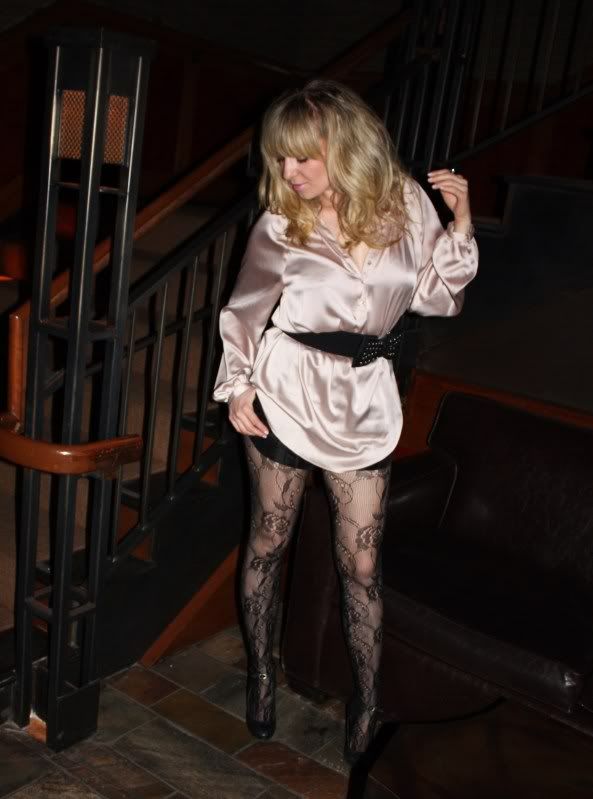 Wearing: Zara pink top, Zara studded bow belt, Forever21 shorts and ring, Urban Outfitters stockings and shoes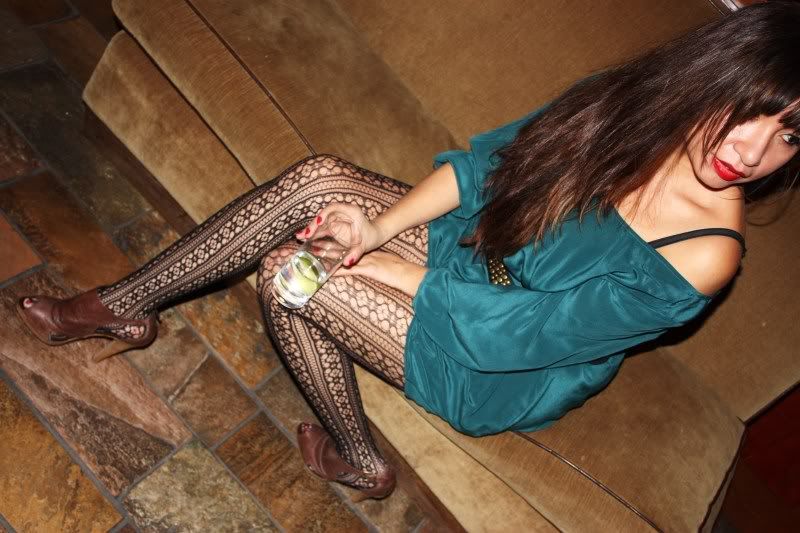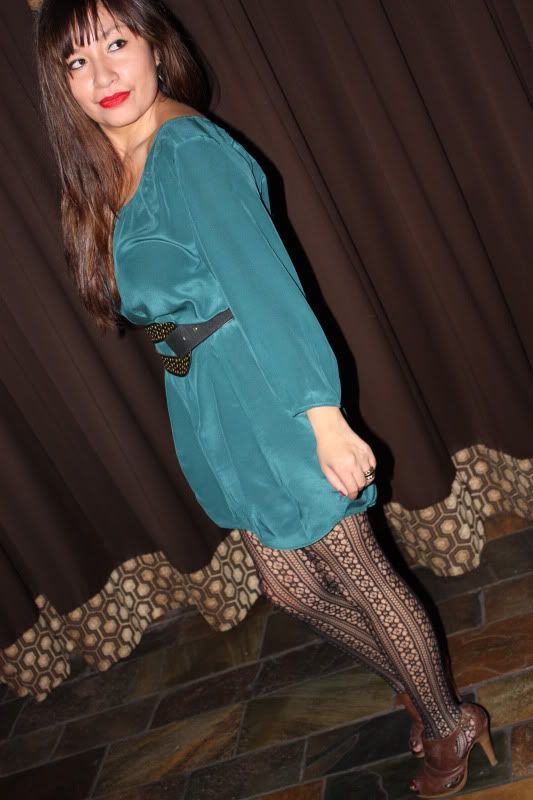 Wearing: Silence + Noise dress, Urban Outfitters belt, stockings, Steve Madden shoes, Forever21 cocktail rings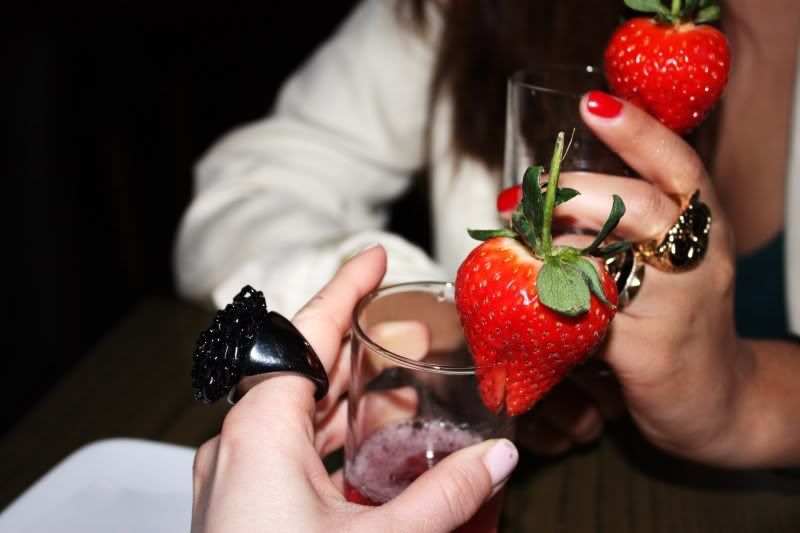 Sweet "end of the dinner" shots, compliments of the chef!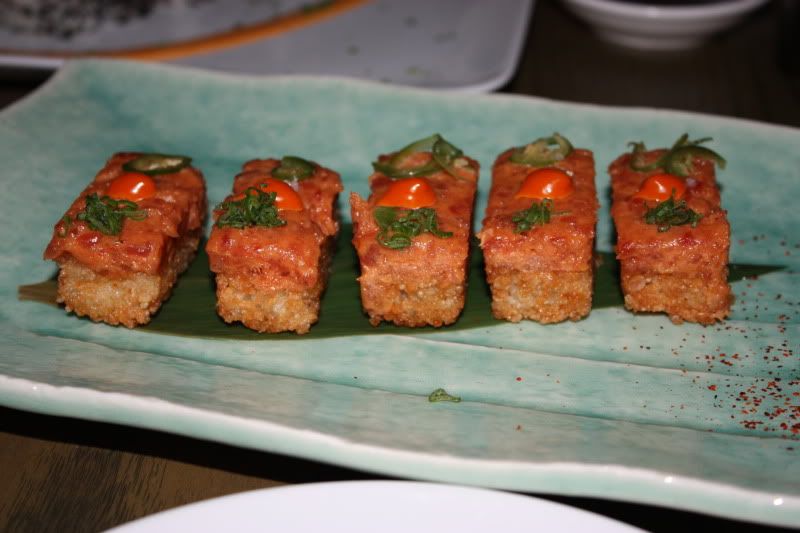 We first fell in love with spicy, crunchy tuna in LA when we were there last March. DC doesn't seem to be big on this amazing sushi roll, so when we found it again at BONDST...it was a little celebration in our mouth ;)