Everything about today was magical - and a little

"mad"

at the same time :)
It began with a delicious brunch at Madhatter in DC http://www.madhatterdc.com/ (which was so appropriate since we planned on watching Alice in Wonderland later). They just opened at a bigger location on Connecticut and what a transformation! Here you will find everything from the "upside down room" (perfect for private parties), to all kinds of Alice in Wonderland art work (including the Cheshire Cat who lives on top of the bar), to a very friendly chef, Scott Townend, who definitely makes a mean brunch, oh and who can forget the bottomless mimosas....all for $15/person!!! So after 4 or 5 mimosas.....we decided to find our own "Wonderland"...ok maybe you can't quite call the GW Parkway "Wonderland" but we absolutely adore the views...so had to stop and snap a few photos before heading out to watch the movie - which was awesome...who can resist Johnny Depp as Madhatter? Ahhh ok...time to wipe the drool off and head into dreamland...in the hopes of finding a tea party :) Hope all of you had a fun and "mad" type of Sunday!!!
xoxo
C&K
"Would you tell me, please, which way I ought to go from here?" That depends a good deal on where you want to get to"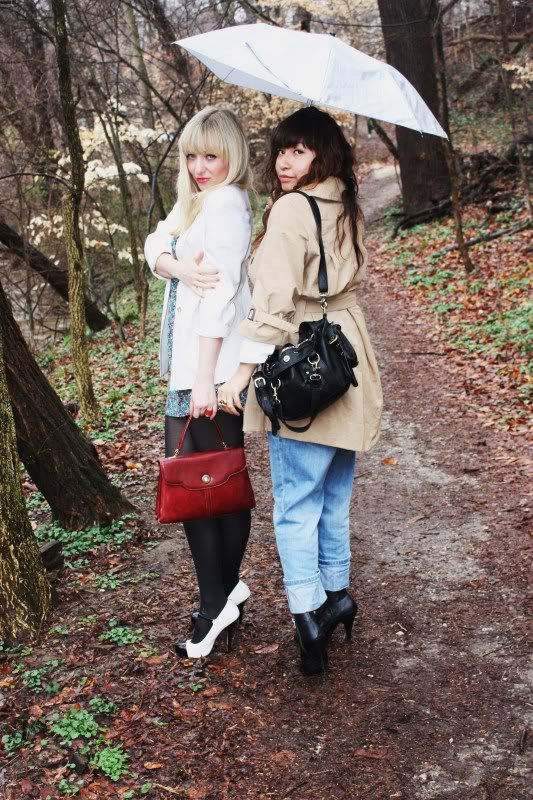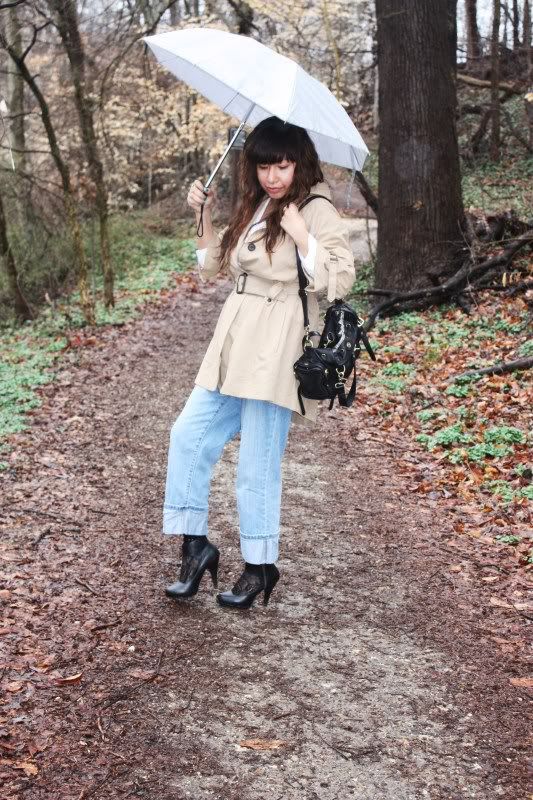 Wearing: Forever21 trench coat, black pumps, lace socks, vintage levis jeans, steven black purse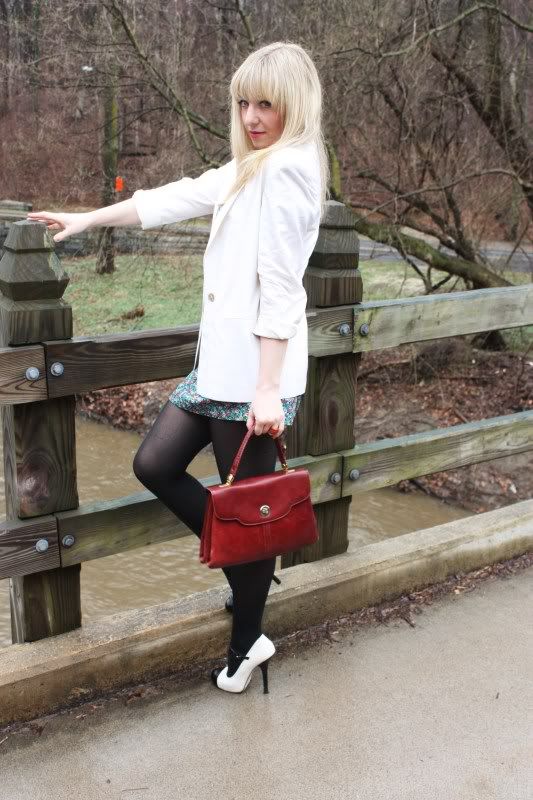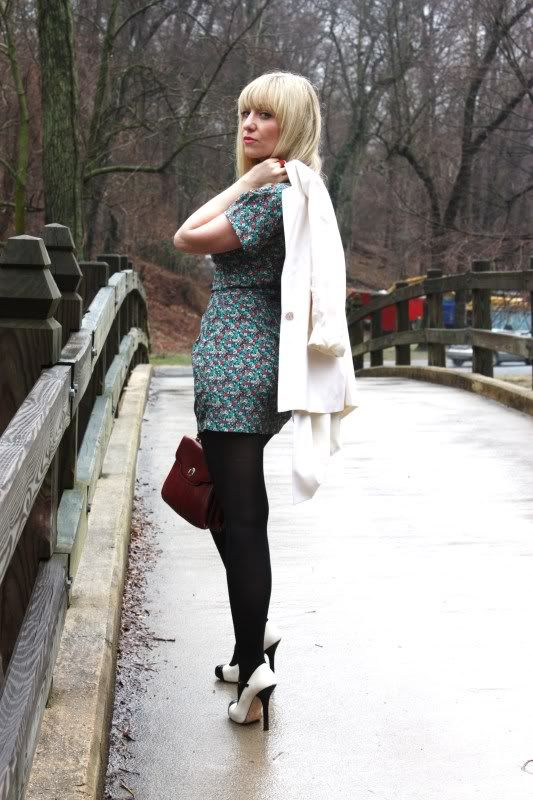 Wearing Yaya dress, vintage blazer, vintage bag (from Amsterdam), and bebe heels!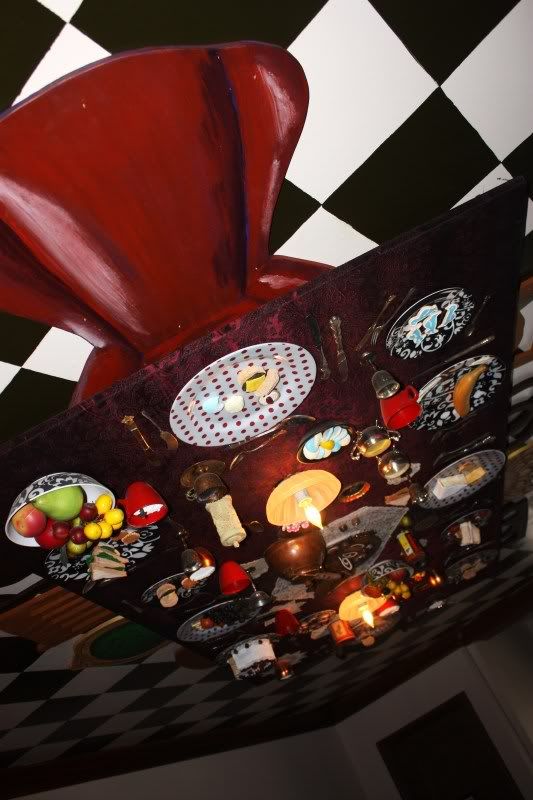 Upside down room at Madhatter
Carlis + Gracie (our photographer for the day and BFF) + Katya + Tea = Happy Happy Happy!!!