Hello Angels...we're finally back from the wonderful city of Boston, pheww what a weekend! It was a quick, 48-hour getaway, but don't be fooled...there is a LOT you can do in Boson in 48 hours. The main reason for our visit was to see our friend who is currently killing herself at Tufts Dental school, but we were able to pull her away from the books (which she was more than happy to do) and force her to show us the best of Boston (which she was even happier to do)! All in all, we had a great experience..and it was so refreshing to get away from DC even for only a few days. Neither one of us have ever been to Boston and yes, the accent is awesome and there was nothing we wanted to do more than to "paaaark the caaar in Haaarvard Yaaard" hahah. We were blessed with a perfect, sunny spring weekend and we got to enjoy each day (or should we say hour?) to the fullest. As you will see later in the post, what stood out to us the most from our first impression was the amount of beautiful churches and the red brick architecture. Every single building in this city had a story to tell...you just had to stop and listen.
Hope all of you had a wonderful weekend!
xoxo
C&K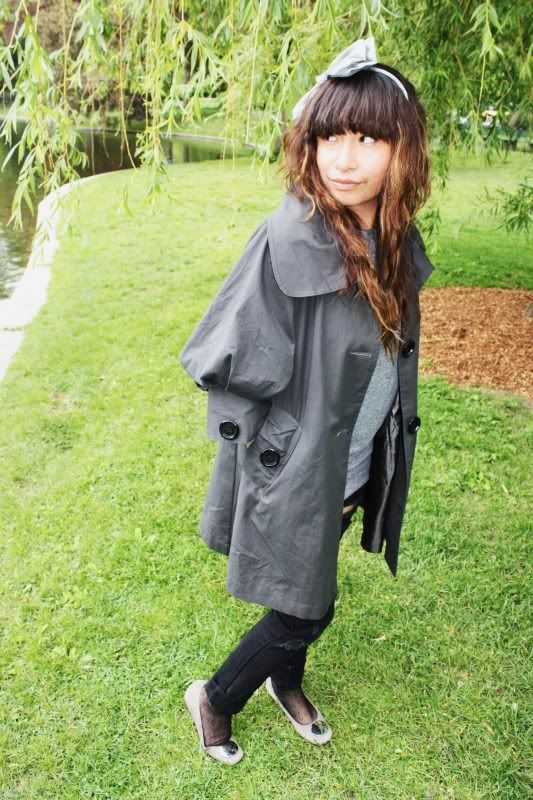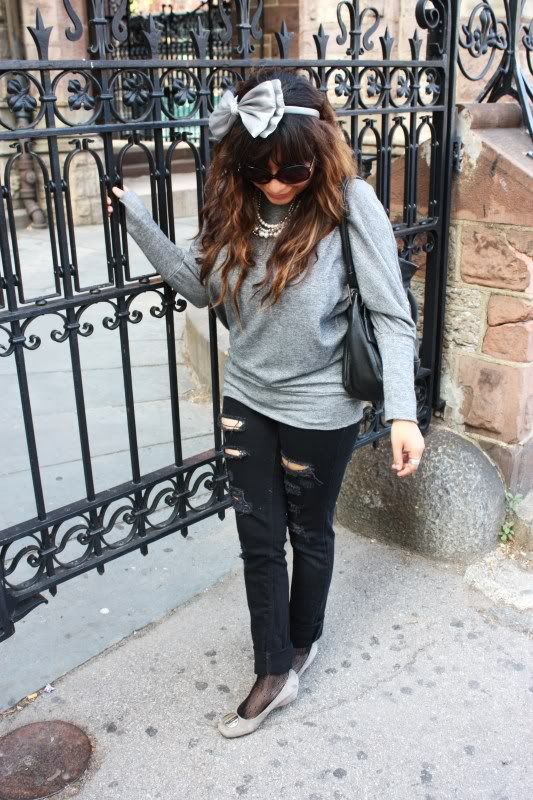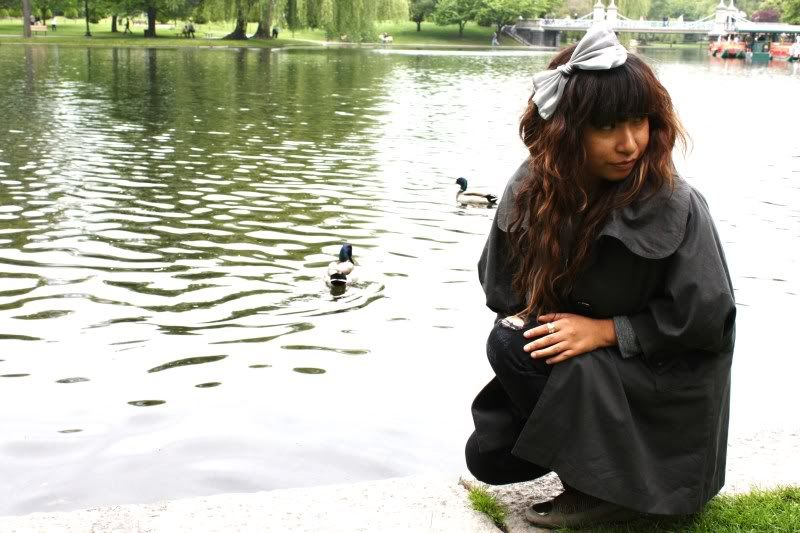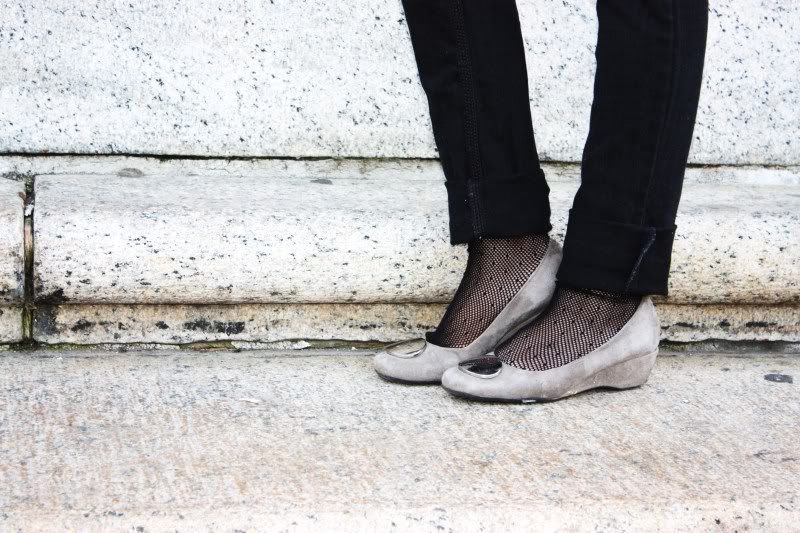 Carlis wearing above: H&M trench coat, F21 jeans & top, Kenneth Cole purse and Steve Madden flats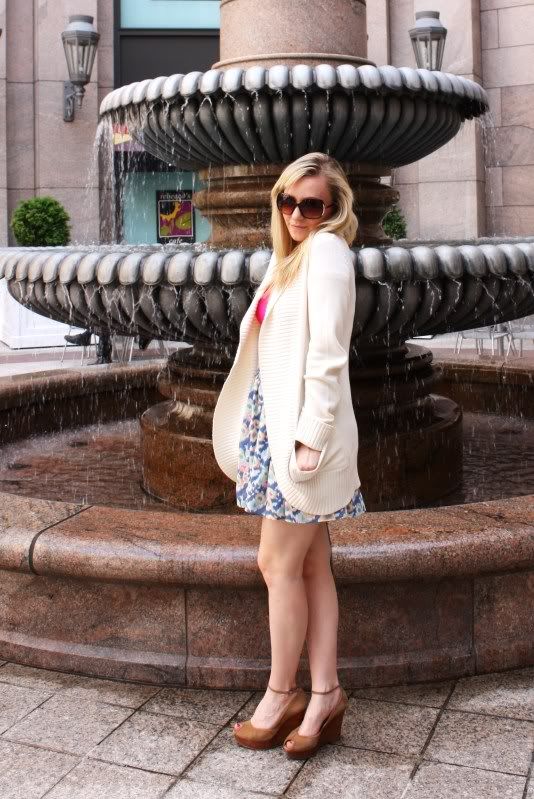 Katya wearing above: Silence + Noise cardi, F21 bodysuit & sunnies, I <3 Ronson skirt, Balenciaga bag, and Guess by Marciano wedges
One of many beautiful church courtyards!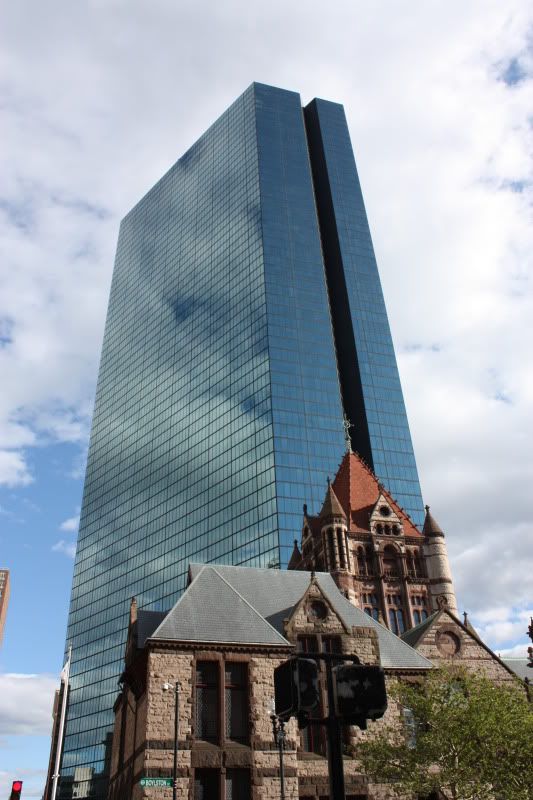 It's so interesting to see the old on the backdrop of new and modern. It's almost as if the giant glass building is trying to overpower this church...but they CAN co-exist in the same space, can't they?
Another beautiful house made of red brick and this natural, green blanket covering almost its entire structure...even the windows were almost all covered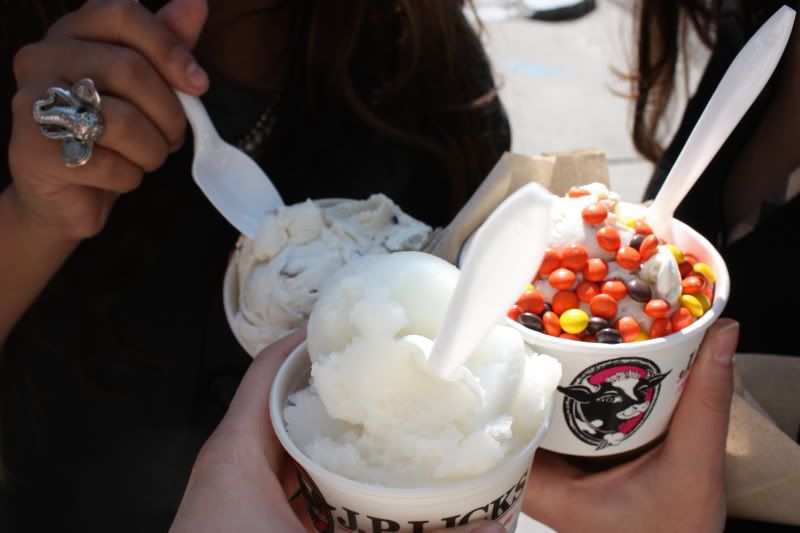 Lastly...how can we forget the BEST icecream in town? If you haven't had J.P. Licks...you are missing out. Try the coconut/almond, some kind of delicious cookie combination (can't remember the name), or if you're in the mood for something lighter..go with the margarita sorbet. Yumm!!!